Dave Sully has compiled a booklet of Roger Angel's ownership of Boleh.
About Dave Sully:
"Dave Sully was born in Hastings in 1936. By coincidence he was living in Singapore at the time 'Boleh' was built. His father was serving at the Royal Air Force Base in Changi, not far from where Robin Kilroy was engaged in the task of designing and building 'Boleh'.
He left school at the age of 15 years and became an apprentice engineer, completing his training in the Royal Air Force, which he joined two years later.
During service abroad he took up dinghy sailing, and in the UK, qualified as an RYA Senior Dayboat Instructor. This allowed him time off from duties as an Engineer Instructor for the RAF to assist on RYA/Sports Council Sailing Courses for schoolchildren.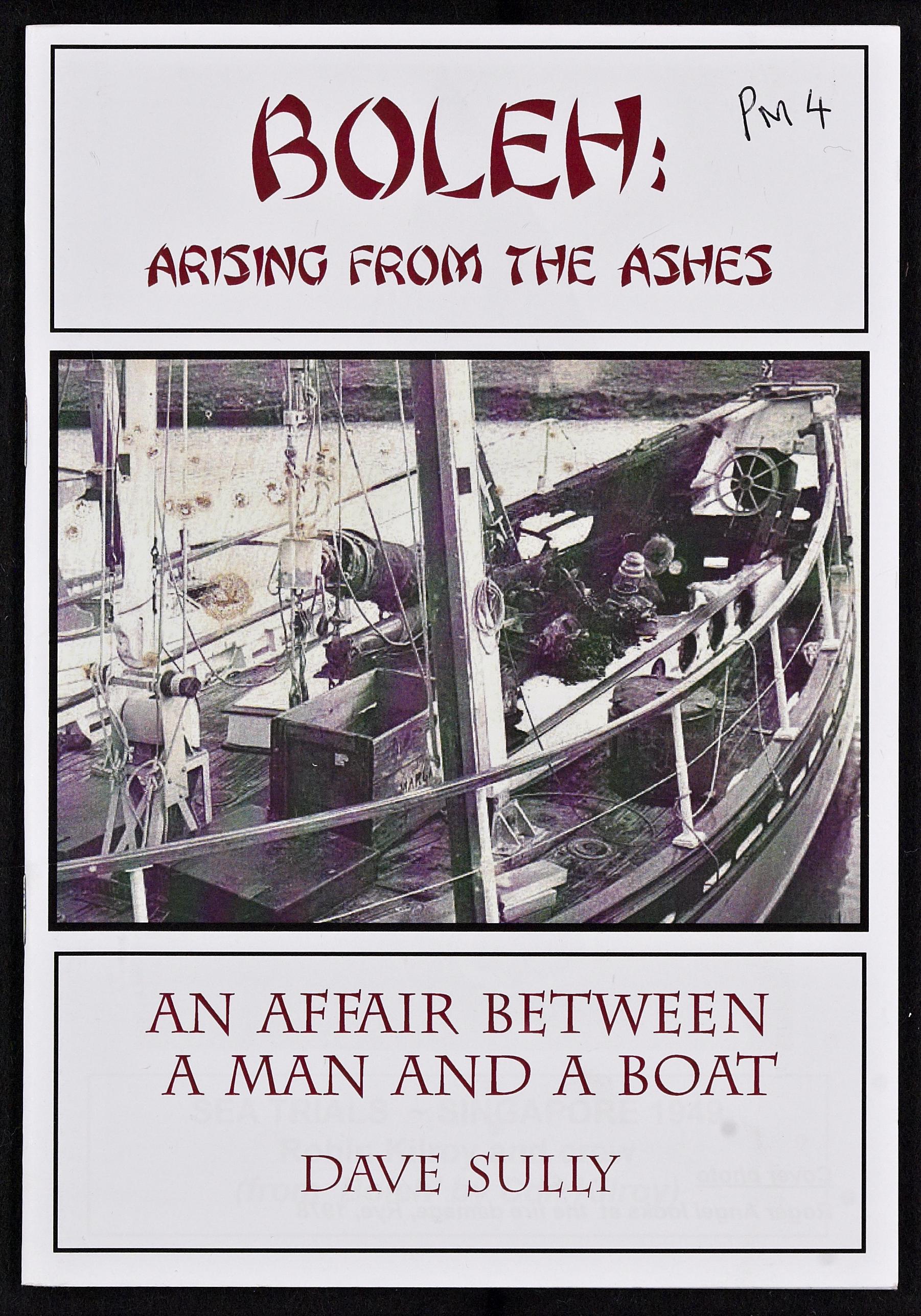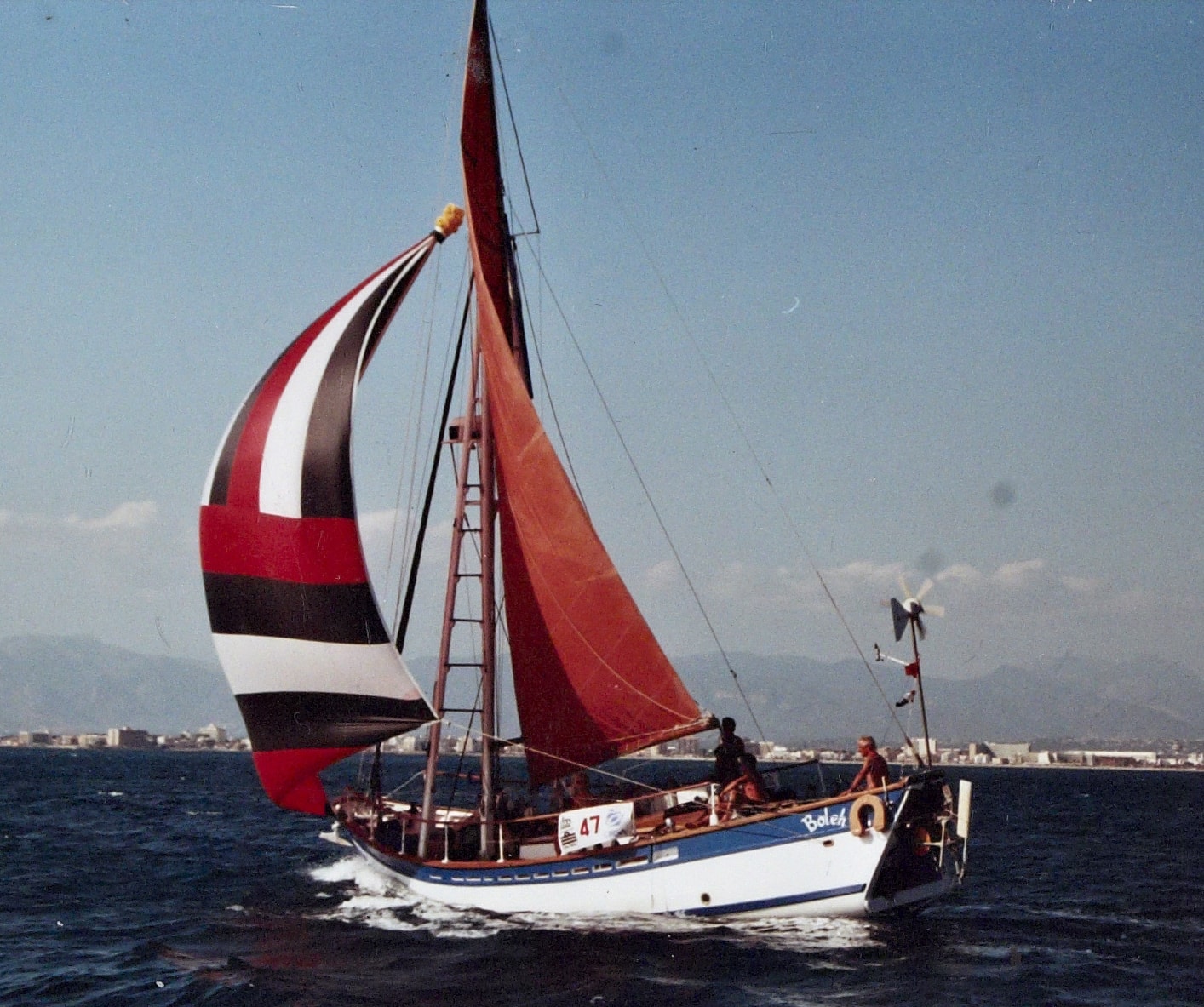 A selection of Roger Angel's photographs showing Boleh's restoration following the fire in 1978, a press cutting from 1981 on completion of this work and a photo of Dave Sully enjoying himself on Boleh can be found here.
Since retiring from the Royal Air Force he has found employment in varied areas, ranging from sports club manager to 'The Little Man' who sorts out old ladies' gardens.
For his sins, he now lives in Bexhill-on Sea."
In the Introduction to the booklet I mentioned that it was mainly based on memory, most documents having been lost.
The majority no longer keep a diary; we are too busy living our lives!
On reflection I now see what a large part of my life `Boleh` became when Roger assumed stewardship of the yacht.