The Boleh Trust is committed to working with young people, by providing opportunities to invest in them both now, and in the future.
The Boleh Project had the fantastic opportunity to work in partnership with Charter Academy, Highbury College and the University of Southampton during Boleh's restoration.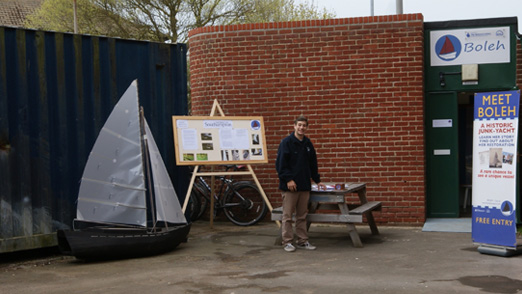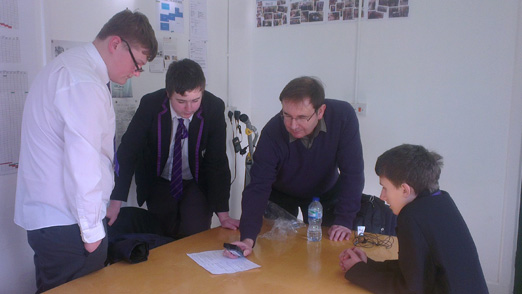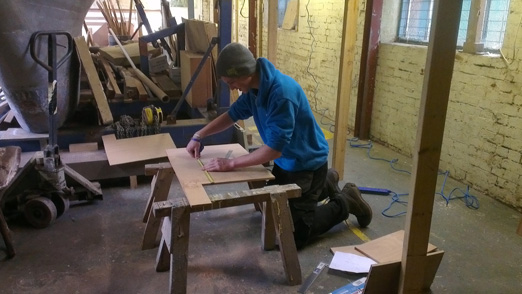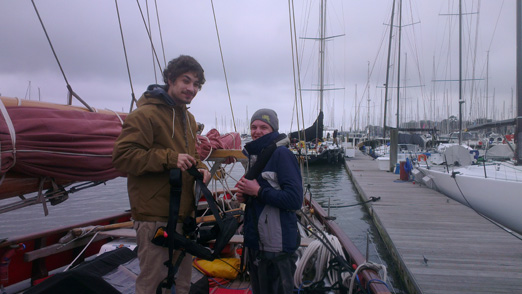 During our project we were able to offer four apprenticeship opportunities to local young people. We saw the wonderful development of Sam, Henry, Reuben and Will throughout their 2 years with us and were delighted when all four apprentices completed and passed their Level 2 Apprenticeship with Highbury college. You can read all about their progress with us in the pages below.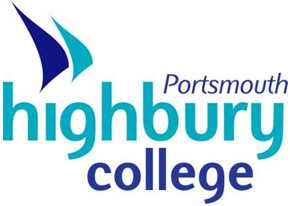 Highbury College provided our 4 apprentices who were with us from November 2012 until June 2014. All 4 apprentices were studying for their level 2 City & Guilds at Highbury College one day a week and carrying out their practical skills on Boleh for the remaining 4 days. We are delighted that they all left the Boleh project as qualified level 2 Boat Builders.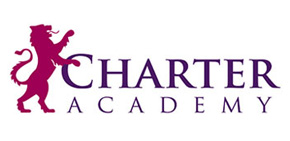 The Boleh team were delighted to work with students from Charter Academy on a digital learning experience. This rolling 10 week learning experience saw ten students learn about Boleh, her history and her restoration through the use of media technology. The students wrote, undertook interviews, filmed and edited material to enable them to create a short movie on their interpretation of the project.
Dame Sharon Hollows, Principal of the Charter Academy, said, "I'm delighted that Heritage Lottery Funding has been awarded to the Boleh Trust. The Trust, with its emphasis on helping young people through skills training and in offering sailing opportunities, together with its inspirational "Can Do" – anything is possible – approach to life, is just the sort of unique and inspirational activity that can enhance learning and life skills at Charter."
The first group of Charter Academy students interviewed our apprentices to produce a short video on Boleh's restoration. Throughout the programme, students learnt how to set up scenes, create interview scripts and try simple editing techniques.
You can view their progress through the photos below.
The second group of Charter Academy students worked on creating a timeline of Boleh's life. This activity allowed 5 students to jump into Boleh's history and bring it to life. We proudly displayed their work in our workshop during the restoration.
The students also produced a video to show others about the day in the life of an apprentice.
The project gave students the opportunity to learn new skills, try new activities and meet new people.

University of Southampton
We were delighted to have worked with two ship science students from the University of Southampton, under the tutorship of Professor Phillip Wilson, Professor of Ship Dynamics.
Both students completed their 3rd year Ship Science in 2013 and carried out their individual research projects on Boleh.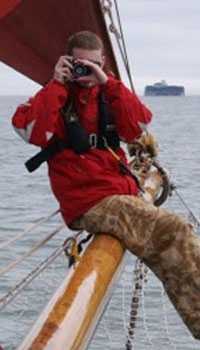 Matthew Slater completed research on Resistance, Propulsion and Stability of Sail Training Vessel, Boleh.
Learn More
Their completed research papers are available to read on the students pages.
Professor Philip Wilson said "The University of Southampton is delighted to be involved with the Boleh Project. It has allowed part 3 Ship Science students to contribute substantial work on their own part that is directly useful for the restoration and future operation of Boleh. I look forward to continued involvement in the ultimate goal of sailing Boleh."