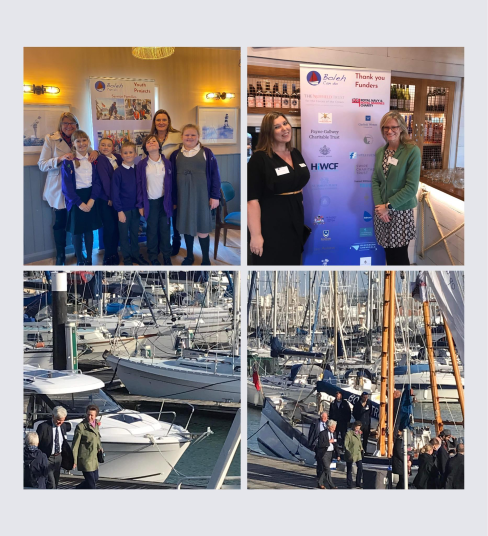 Following HRH The Princess Royal's visit, we're proud to have received this message:
"As part of Pompey's Military Kids affiliation with the wonderful BOLEH, Aggie's Families Pastoral Worker, Nikki Burge and NFF Education & Childcare Policy Advisor, Becky Lovell, along with PMK representatives and pupils from Wimborne Primary and Mayfield Secondary, were extremely privileged to meet Her Royal Highness, Princess Anne.
Princess Anne was keen to know about our connection and the work that we do, as well as question the children's knowledge on knots!  A wonderful and memorable occasion for all, with a massive thank you to the Boleh Project for our invitation and for the incredible opportunity for PMK to sail with them."
PMK's thank you message included snaps of their Royal day, with pictures of the PMK team, the banner showing the generous funders making all this possible, and HRH on the pontoon with Boleh.  We're already looking forward to hosting next year's sailing programme for PMK!