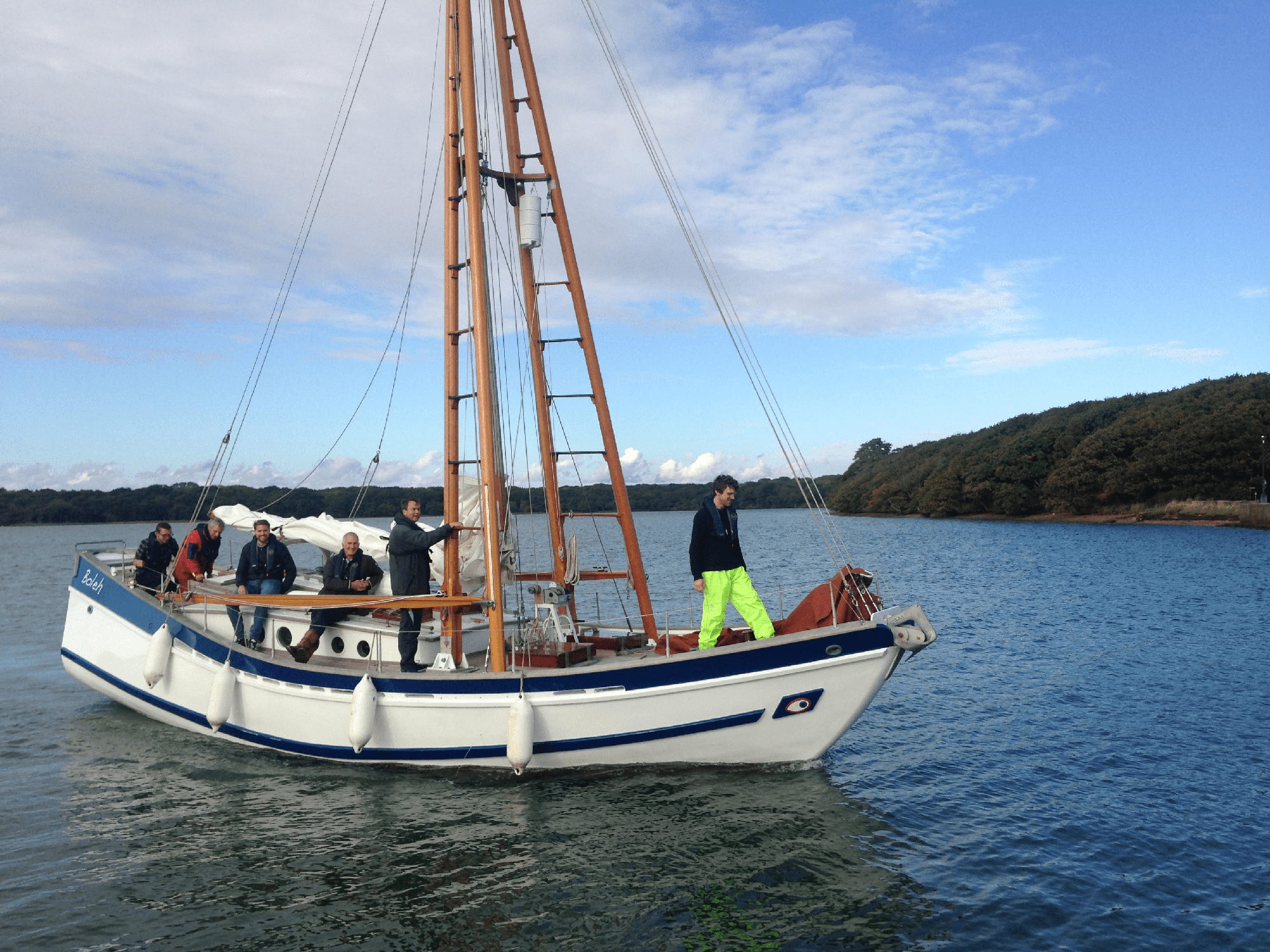 Boleh has been busy renewing her connections with Portsmouth. After a swift passage from Chichester to Gunwharf Quays we welcomed a steady flow of visitors onboard Boleh while she lay alongside in bright sunshine over the weekend of 14 October.
This is the first time since returning from Falmouth that the public has been shown this beautiful historic vessel, now fully restored thanks to the Heritage Lottery Fund. Among the Boleh guides were our former apprentice, Jason Rankin and former Project Manager, Tim Gallier.
At the end of the weekend we were also proud to offer passage back to Chichester for the prizewinners of Sussex University Royal Naval Unit's auction in aid of maritime charities. Picture shows Boleh returning to her berth in Chichester after her weekend away with lucky prizewinners Tom Meineck and his father among the crew.