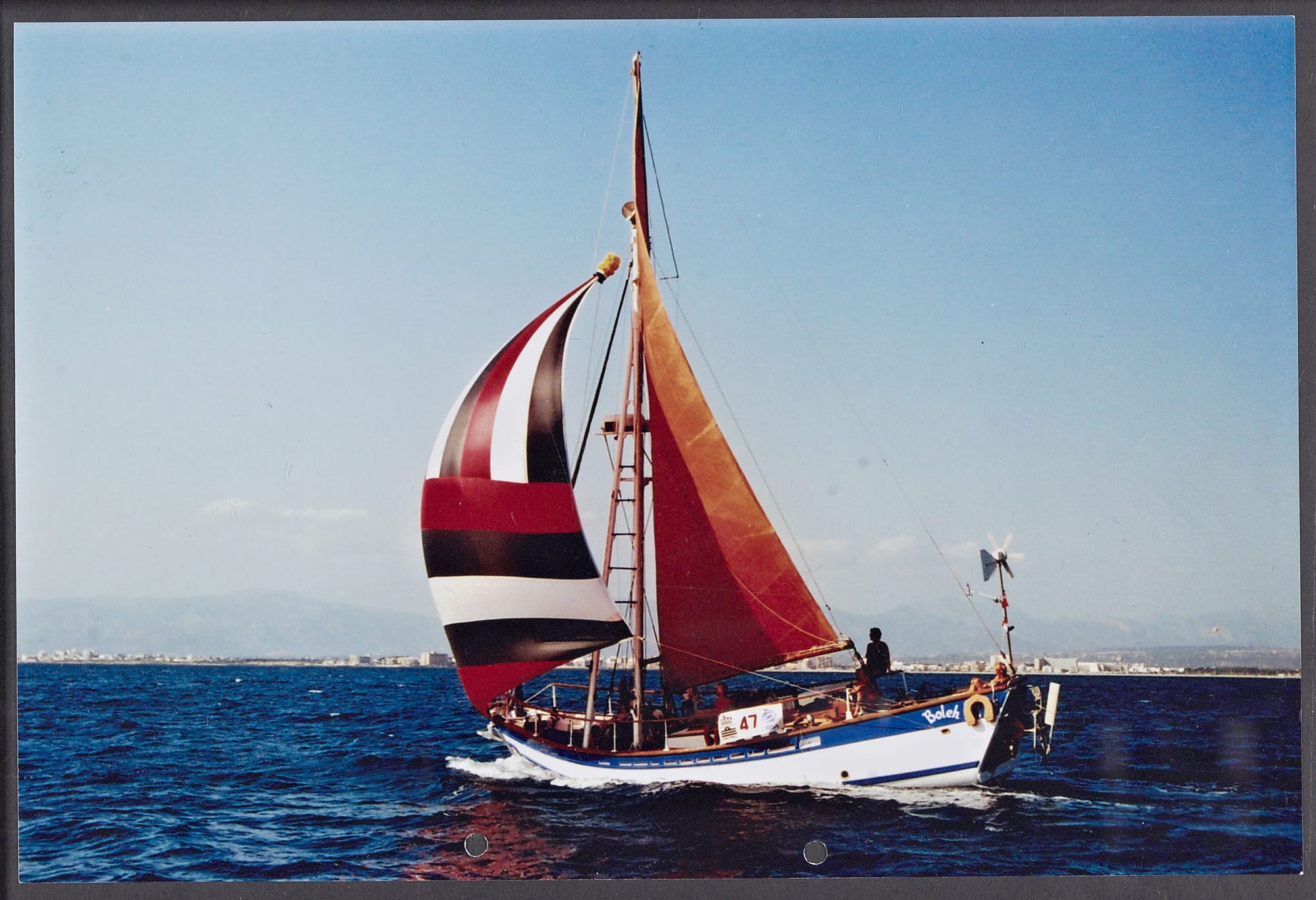 We are pleased to announce that the Boleh Trust has received an additional £63,100 from the Heritage Lottery Fund (HLF) to carry out a sail training transition study which will benefit local young people.
The funding will help set up a sail training partnership with local organisations to secure the long term future of the historic junk yacht Boleh, currently being restored in Portsmouth. The grant will also launch Boleh as a sail training vessel to provide inspirational opportunities for young people. The Trust is already discussing ways to achieve this with the Portsmouth Sail Training Trust, a newly formed charity.
Through the current HLF funded Boleh Project, the Trust has been able to employ shipwright apprentices and to share Boleh's remarkable story with the pupils of Portsmouth's Charter Academy and the local community.
Once the restoration completes this autumn, Boleh – whose name means "Can Do" in Malay – will be used to help those facing challenges in their lives by giving them the chance to experience sailing this unique vessel and so build confidence, leadership and team working skills.
Boleh, a unique 40ft wooden junk yacht, was designed and built after WWII in Singapore by a Naval Officer, Commander Robin Kilroy, DSC, who then sailed her back to Salcombe, Devon in 1950. She is constructed from traditional materials to a mixed junk/Bermudan rig design with many novel features – such as portholes made from the windscreens of Japanese fighter aircraft.
George Middleton, Chairman of the Boleh Trust, said: "Once again the Heritage Lottery Fund has generously supported our vision for this iconic vessel. This grant ensures that Boleh will be given the best possible start to her renewed life as a sail training vessel."