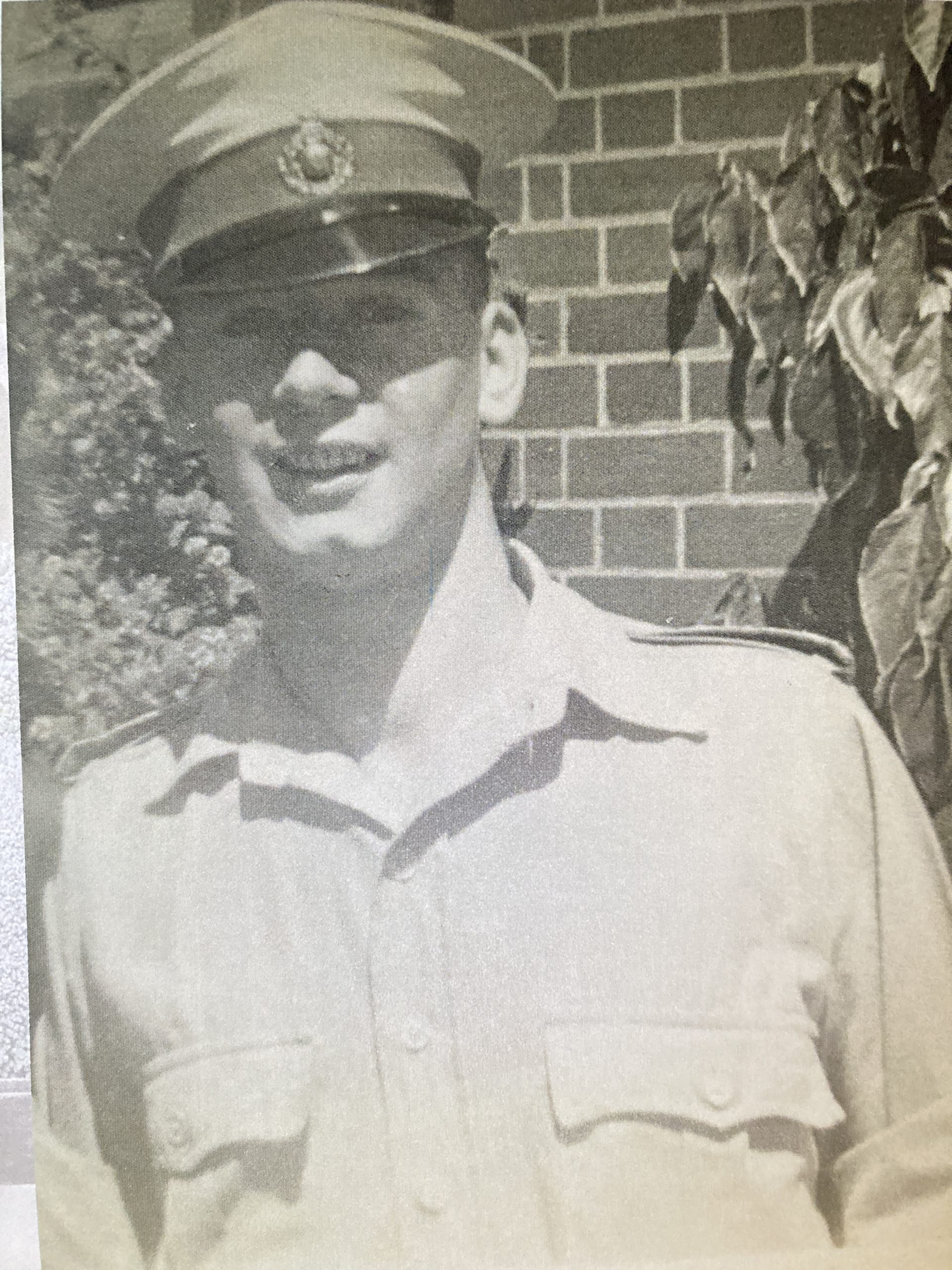 Boleh has a habit of bringing people together, across Continents and across the years.  This time the connection is very close: our Operations Director, Craig  Coupe and Boleh Trustees, George and Henry Middleton have a family link, forged in 1945.  That link is the Aircraft Carrier, HMS INDEFATIGABLE, where Craig's grandfather, Douglas Craig and Robin Kilroy, Boleh's designer and George and Henry's uncle, were shipmates during the allied invasion of Japan.
We're proud to post this story on the 78th anniversary of the Kamikaze (suicidal) attack on HMS INDEFATIGABLE by a Japanese fighter aircraft.  This set fire to the ship killing 14 and wounding many others but, thanks to the bravery of the crew and the armoured flight deck, flying operations were restored within an hour.  Later, in 1949, Robin Kilroy designed Boleh with 2 captured Japanese fighter windscreens as deck lights for the for'd cabin!
Marine Coupe is pictured above, shortly after joining the Navy, and we're delighted to report that his grandson, Craig, has very recently qualified as a Yachtmaster Instructor.  This very demanding test of seamanship, leadership, experience and instructional ability leads to the highest RYA award achievable.  Congratulations Craig, we now look forward to you using Boleh to prepare aspiring sailors, young and old, for their RYA qualifications!