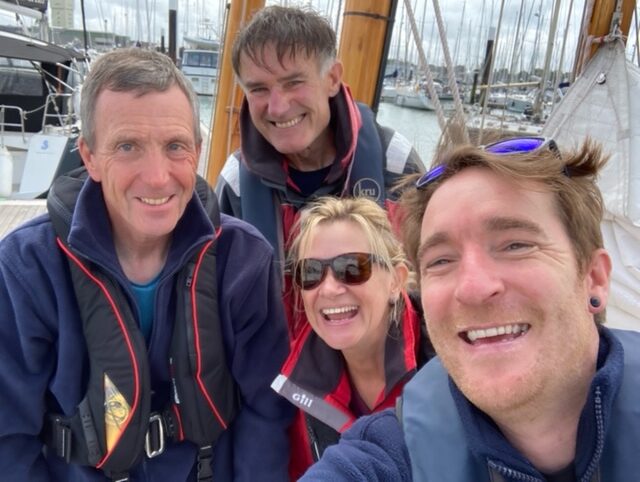 Preparing to leave Gosport in blustery conditions, Boleh's crew have something to smile about in anticipation of a cracking sail.  Recently appointed Ops Director and Skipper Craig (right), and volunteer Mate and Team member David (left), are joined for the passage to Portland by new afterguard volunteers, Sarah and Stuart.
The success of Boleh's charitable sailing programme depends on the skill and care of our wonderful volunteer Skippers and Mates who give up their time to help us and those they sail.  We are delighted to report that this year, thanks to introductions from our supporters Halcyon Yachts, we have a strong new cohort of fully qualified volunteers, including Sarah and Stuart.
If you are interested in helping Boleh – and being happy, working for the benefit of others – please get in touch with Craig at thecoupe1@gmail.com .  We look forward to welcoming you in to the Boleh family.