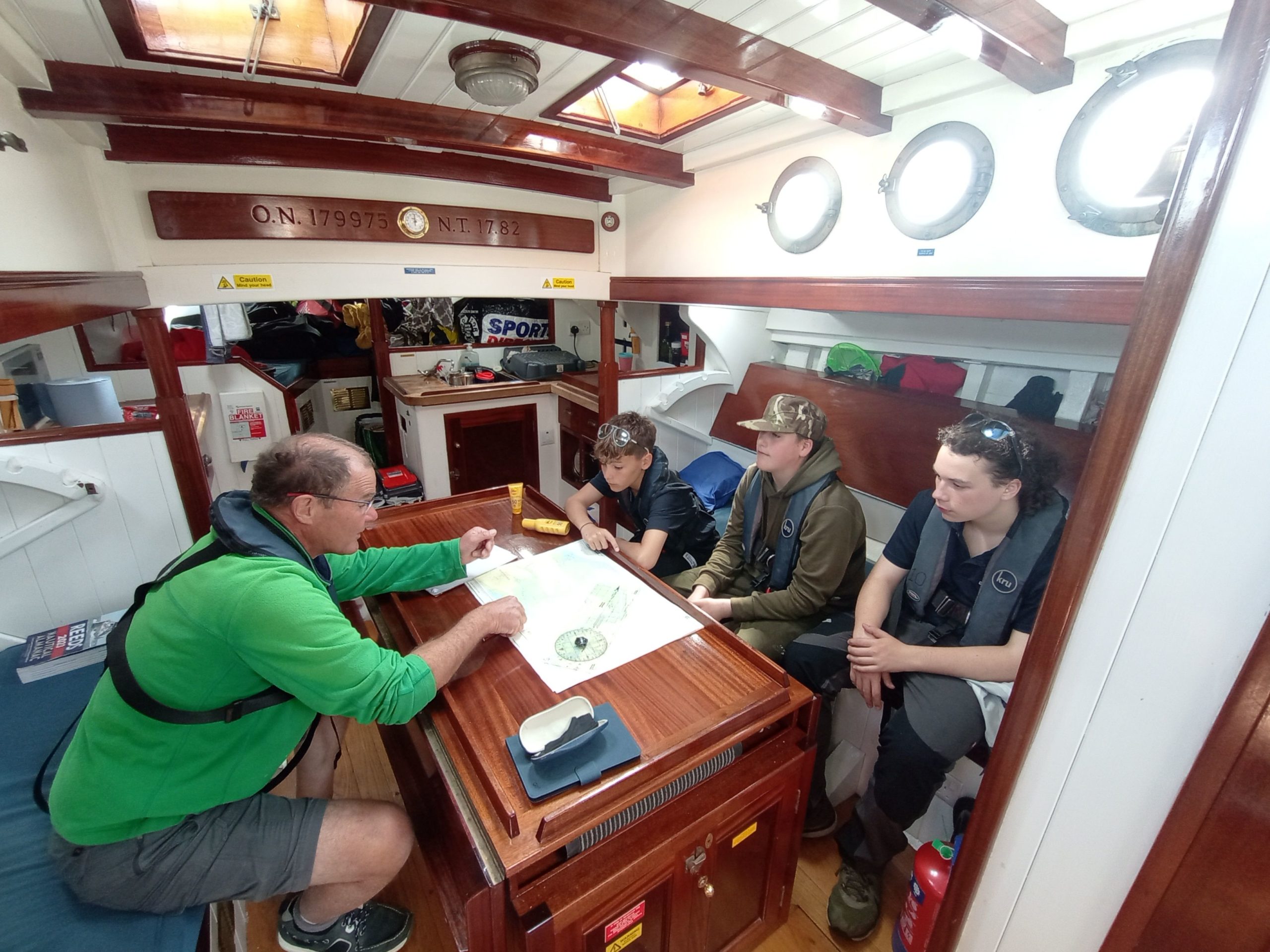 We are often asked what the young people we sail 'actually' gain from their Boleh experience? So we passed the question on to our Lead Skipper and volunteer, Richard Metcalfe who recently led a Solent cruise with a group of Army Cadets.  Describing the cruise as 'a great success'  with 'all cadets stating how much they enjoyed it and that they had gained a lot from it', Richard went on to reel off the range of Learning Outcomes achieved during the week.
Here is Richard's list – somewhat reordered for coherence (!):
dangers of being at sea, man overboard drills
knots, ropes, cleats, sheets, sail trim, sail raising, lowering, flaking and stowage, topping lifts, reefing
traditional navigation (pictured), pilotage, compass fixes/plotting, basic collision regulations, tides
steering with the tiller, safe use of winches, mooring lines, securing alongside, anchoring
use of dinghy, rowing, electric outboard motor, lifting bridle
food preparation, stowage, vessel cleaning
life at sea in a sailing vessel, close living, cooperation, team work, social skills
Thanks Richard and thank you Boleh.