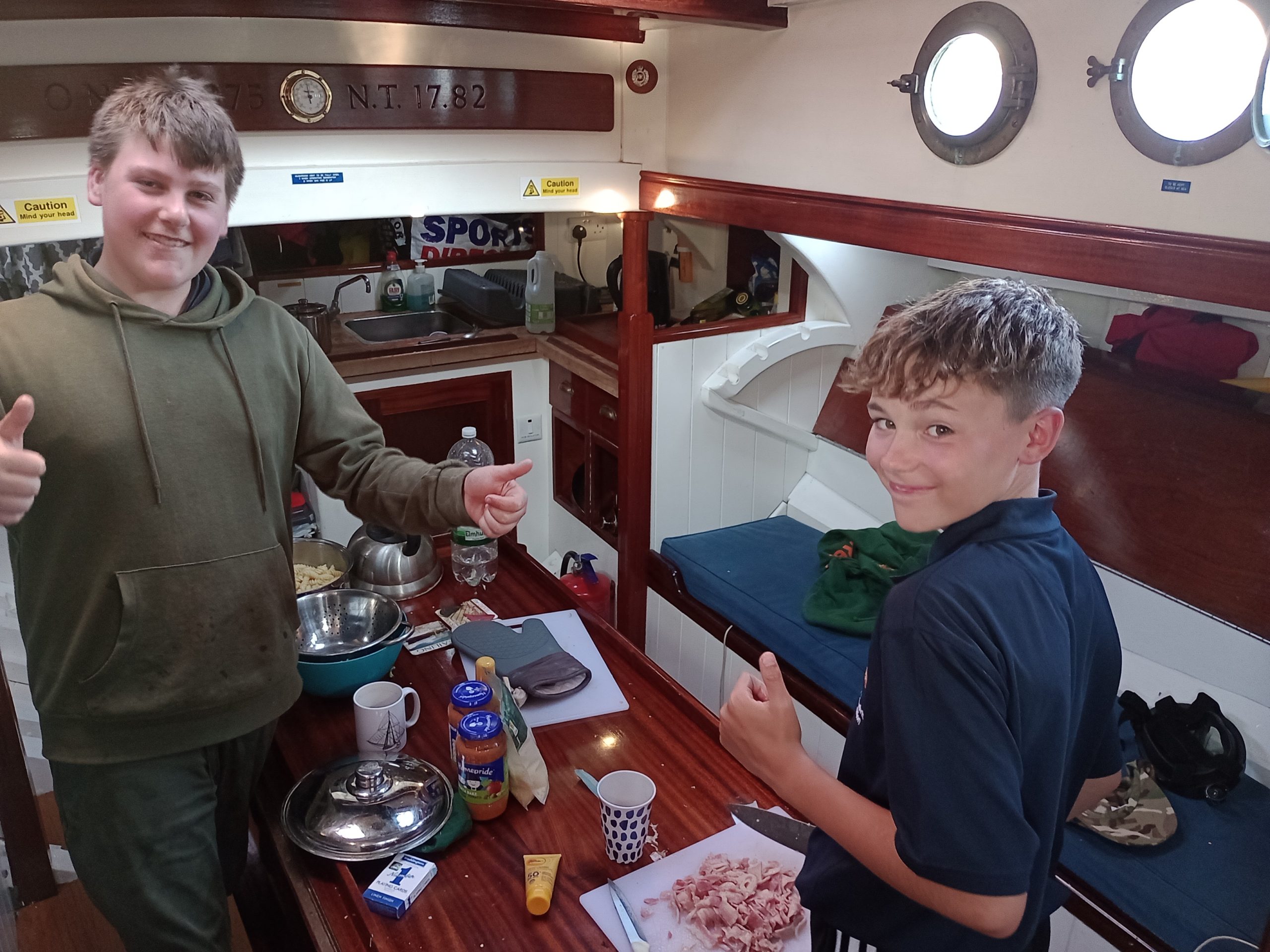 This month Devon Army Cadets (ACF) have again been making the most of Boleh for their Summer 'Camp'.  Two groups of cadets explored the Western Solent under the guidance of Skippers Craig Coupe and Richard Metcalfe and Mate Andy Pritchard.  Boleh's cruise included visits to Yarmouth, Lymington, the Beaulieu River, Newtown Harbour, and Cowes and was not without excitements: very changeable weather, an unexpected and rapid electric motor replacement (thank you David Hadfield), and a seal playing hide and seek under the dinghy. The success of the fortnight is captured in extracts from Cadet Oscar's report:
"The Boleh expedition was an amazing and unique opportunity. Our group did 83 nm and I learned so much about sailing and general maritime knowledge. I'd never been sailing before and at first it was shocking and scary with slanting to one side and lots of different things going on at once.  But I got used to it and it was thrilling.  The Boleh crew were awesome and supportive and showed a great interest. It felt like a small family. The food was also great and us cadets cooked most nights and the food was quite delicious – even the adults can back me up on this.  Thank you so much to everyone who gave me this opportunity and experience."
Next month the ACF will again be chasing their Boleh thrills when Cadets from South West Group cross the Channel with Richard and Craig.  We are very grateful to our volunteers and our funders who make these expeditions possible.