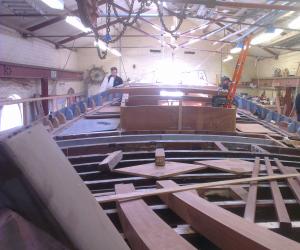 The workshop will be open from 1pm on Sunday 30th June ready to welcome everyone to come and see how the restoration is progressing.
This is a rare chance to see the restoration as it is happening, of a historic junk yacht.
There will also be a gallery of Robin Kilroy's artwork.
We will again be supported by the fantastic Southsea Choir and their sea shanties.
Please get in touch for more info.
See you on the day
FREE ADMISSION