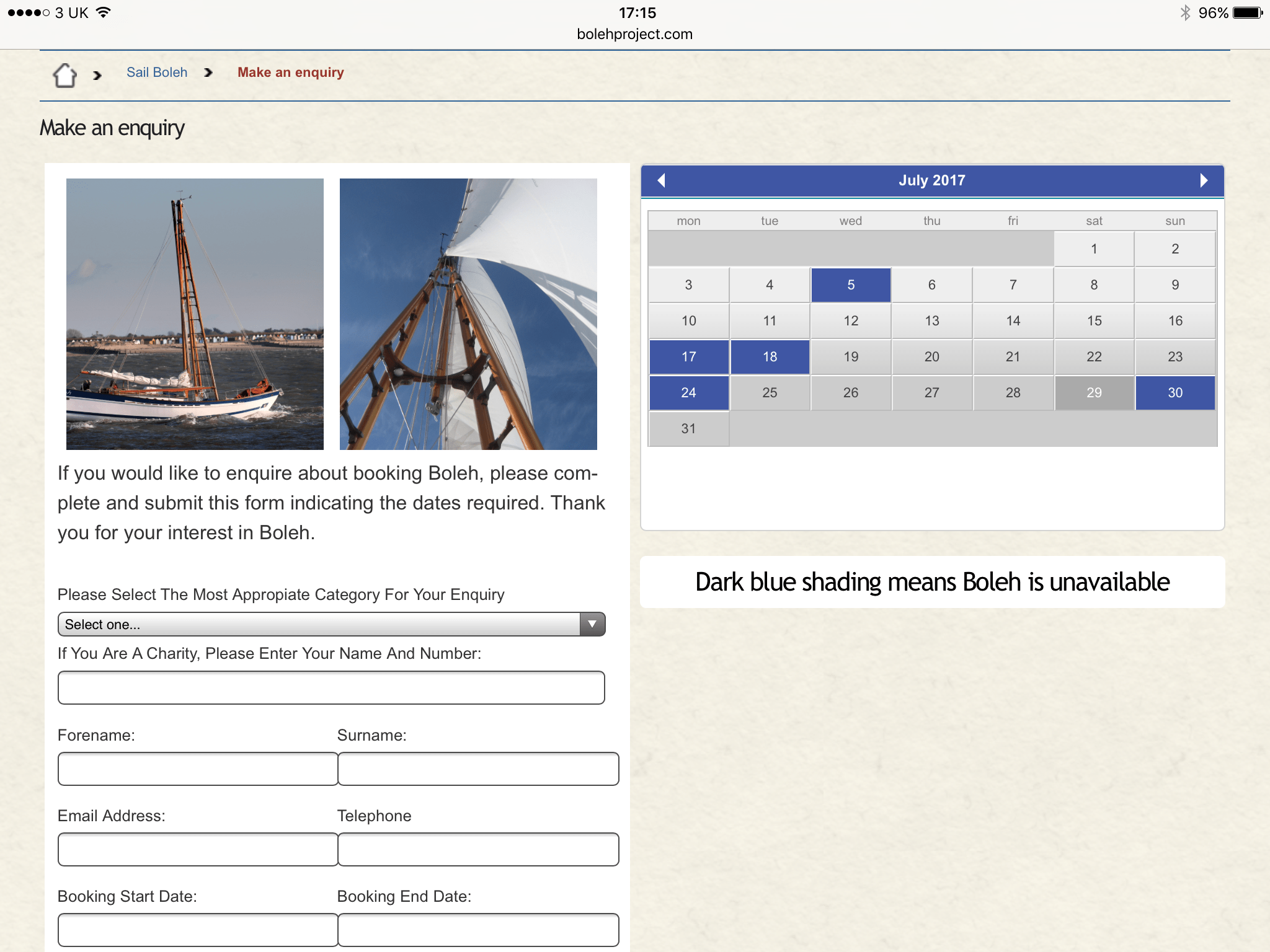 We are happy to say that Boleh's sailing programme for 2017 involves us with a wide range of 'customers'. In addition to our prime charity targets (adults as well as young persons), we have bookings from the Combined Cadet Force, Army Sailing, Corporate clients, and Friends of Boleh – some of whom last sailed in Boleh over 50 years ago!
In order to share information with potential users about Boleh and her availability, and to provide a dedicated route for booking enquiries, we have added a 'Sail Boleh' feature to our website. Click on the 'Sail Boleh' button on the Home page or visit the 'Sail Boleh' page. Here you will see general information about Boleh with interior photos and a 'Submit an Enquiry' button which then shows her availability calendar and provides the opportunity to send us an enquiry. It should all be very straight forward!
So we hope to receive your enquiry soon and welcome you on board!