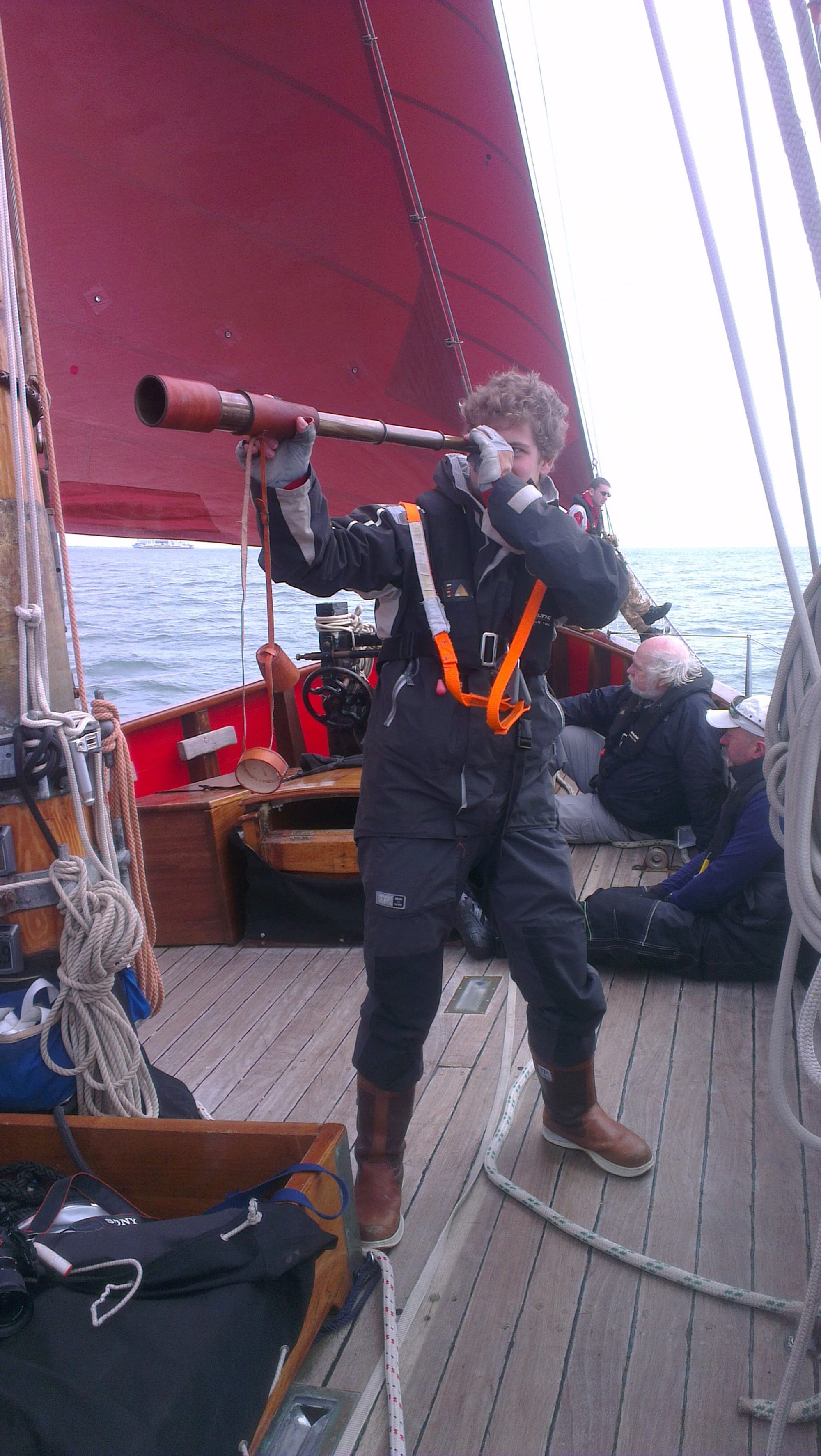 Undergraduate engineering students from the University of Southampton undertake an Individual Research Project as part of their third year studies, which counts for 25% of that year's degree credit.
The projects normally revolve around the research interests of your academic supervisor, and can range from the material composition of a biomedical implant to the wave loads on an offshore platform, and from the optimization of a kayak's seat position to feasibility studies for a Martian lander.
I have always loved sailing vessels, yachts and other small craft, and was keen to find a project in that area. With my friend Matt Slater, who has similar interests, I approached academics in the faculty to see if anything was available, and as a result we were put in touch with the Boleh Trust.
We were fortunate in being allowed to put forward our own ideas for projects, and in conjunction with the Trust and University put forward proposals for some amazing projects; fascinating, challenging, and engaging, and answering important questions for the Trust in their ongoing restoration of the Junk Yacht Boleh.
I was able to develop my lifelong love of sailing by researching the mechanics of sails, and experimenting with a model of Boleh to find out how her performance compared with other vessels. This gave me the opportunity to learn a huge amount about commercial testing for ships, sail design and myriad other things that will be invaluable to me as an engineer in the future.
In particular, my research into sail mechanics complimented some taught modules, which really helped my learning, and has also made a big difference to my sailing outside of study: I feel like I understand what I'm doing now!
The opportunity to work with the Trust on a 'real world' project has been amazing, a lot of my course-mates are quite envious! The work was all the more interesting and rewarding for the knowledge that my work would really make an impact, that what I was doing would hopefully help the Trust with its work. I think my studies have directly benefited from that taste of the 'real world'.
Looking forward to next year, I think the benefit will be even greater. During fourth year we undertake a group design project, and the lessons I have learnt during this project will be enormously useful in getting the most out of that part of the course.
I'd really like to thank the Boleh Trust for giving me this wonderful opportunity, and also for their generosity and helpfulness throughout, which was really appreciated. It has been great to work with you all, I wish you the very best of luck with the project and luck forward to seeing Boleh back on the water where she belongs!
My GDP next year is for another charity, designing a human-powered vessel for an endurance fundraiser around the west coast of Scotland. I hope working for them is as much a pleasure as it's been working for the Boleh Trust.
Best wishes,
Jonathan Happs,
(3rd Year Undergraduate in Ship Science, Yacht and Small Craft MEng Program, Faculty of Engineering and the Environment, University of Southampton.)