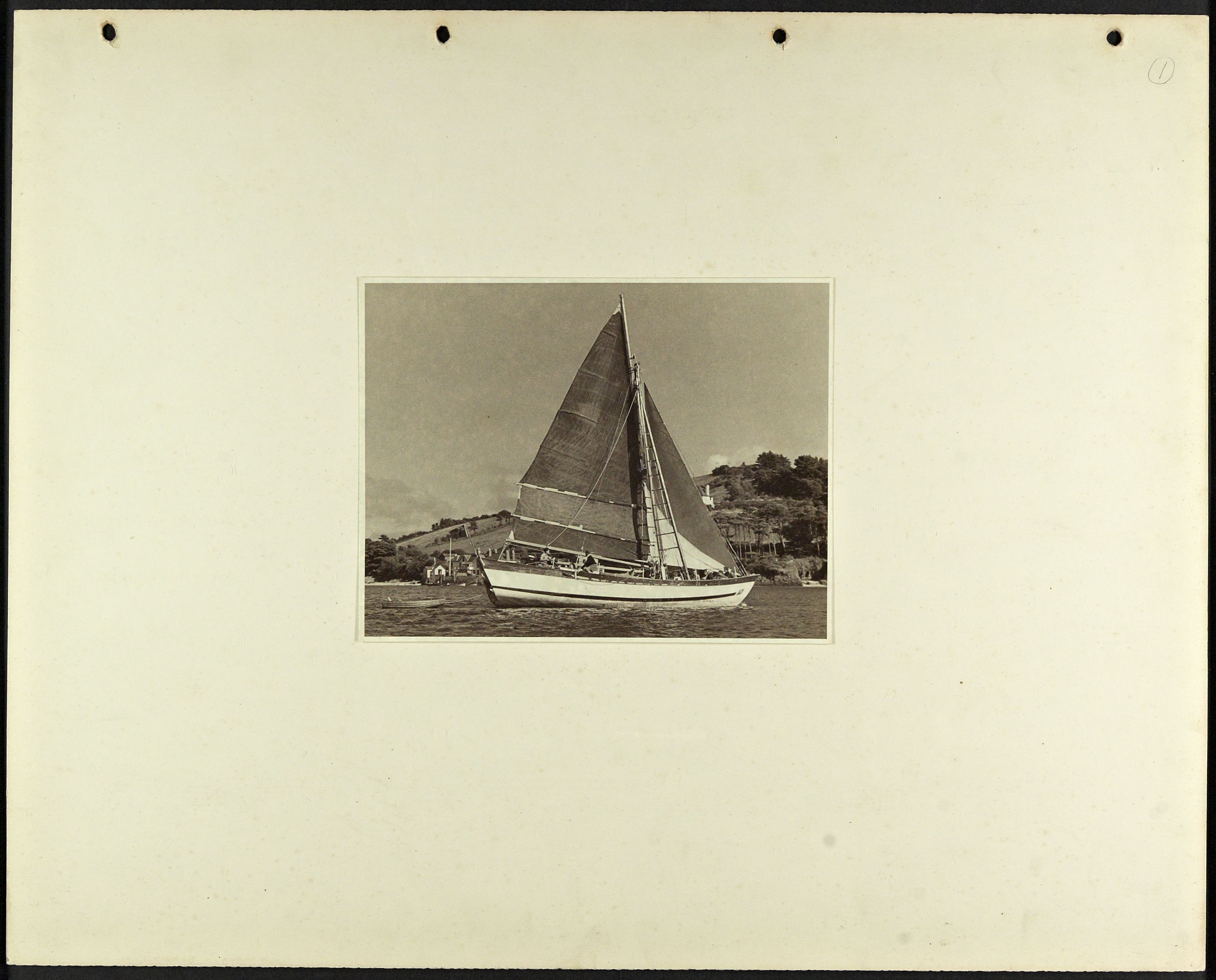 The last few months of 2010 have been eventful ones for the Boleh Trust. The quality of Richard Uttley's work has been recognised in the full survey by MARINTEC on completion of the structural repairs, which reported Boleh to be, "in a very sound state". Very sadly, however, Richard has had to leave us on grounds of ill health.
The picture below shows Richard discussing the finer points of design with Colin Mudie, FRINA, RDI, the renowned sail training vessel designer and Naval Architect. We are fortunate to have had the benefit of Colin's knowledge and experience in planning the future layout of Boleh.
Happily, we were able to find an appropriately qualified replacement for Richard with very little delay – Flint Elgie joined us with experience both of sailing a 1903 French pilot cutter and of managing a local boatyard.
Flint is supported by a new apprentice, Josh Brookes, who has been awarded an IMATT training bursary. We are most grateful to Hampshire County Council and the Heritage Lottery Fund for this assistance.
And finally…
…despite the blisters, Boleh Trustee Piers Middleton completed the New York Marathon (see previous blog post). We are extremely grateful to everyone who sponsored Piers and helped us raise over three thousand pounds.