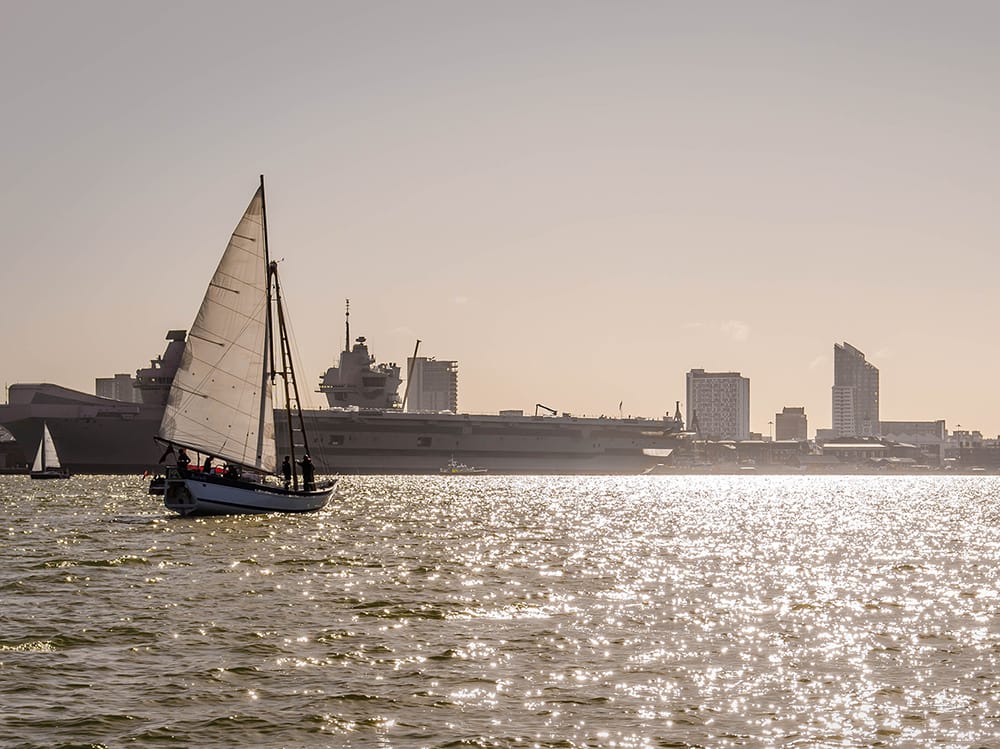 We are delighted to finish the year on a positive note and report that Boleh's first full sailing season since her restoration concluded with a month on charter to the Royal Navy.
Based alongside HMS BRISTOL in Portsmouth harbour, she delivered a day-sail programme for Naval cadets. The picture shows Boleh – designed and built in 1949 by Naval fighter pilot Robin Kilroy DSC – heading down harbour towards the Navy's new Aircraft Carrier HMS QUEEN ELIZABETH.
This will be our last news item of 2017 and we would like to take the opportunity to thank all of our friends and followers for their continued support throughout the year and wish everyone a happy Christmas and a prosperous New Year!