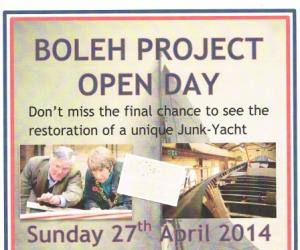 Sunday 27th April will be the final time the public will get the chance to see the historic junk yacht, Boleh during restoration, before she is launched in summer 2014.
The restoration is progressing well and we are in the final stages of fitting the engineering, electrics and deck.
Join us from 1pm at our workshop in Eastney to find out about the restoration and our plans for the future.
Look forward to seeing you there.