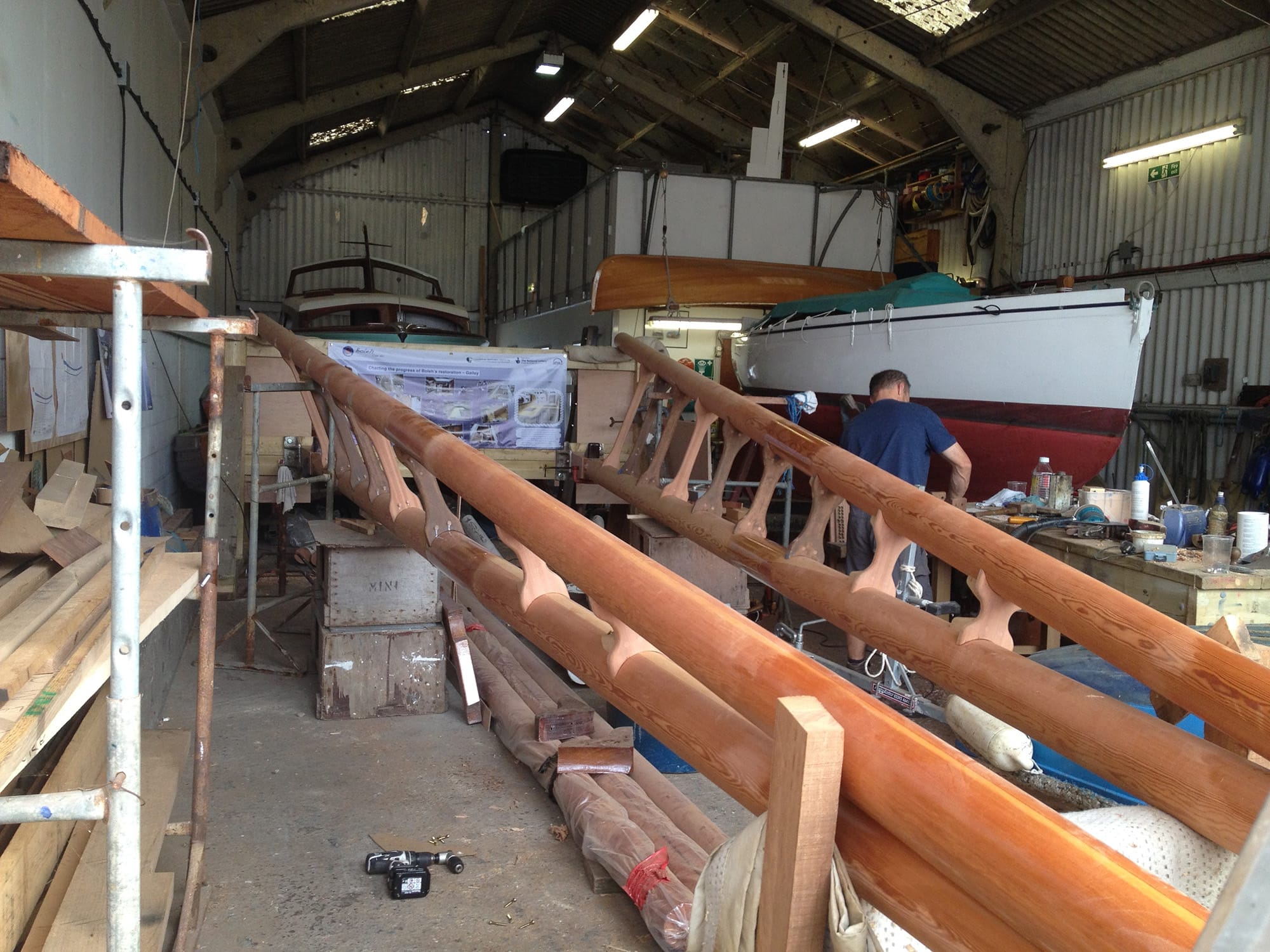 4 timber spars crafted by Collars are being assembled at Birdham Pool, near Chichester, to form Boleh's unique quadruped mast.
Unfortunately the original Douglas fir spars and metal fasteners put together 65 years ago in Singapore are no longer fit for purpose. Tim Gilmore and his team at DolphinQuay Boatyard are skillfully recreating Robin Kilroy's innovative design using state of the art metalwork crafted by Olly Taylor of Taylor Engineering.
Among those working on the mast is shipwright Jason Rankin, one of our original apprentices who helped strip out and restore Boleh's hull.
When complete the masts will be installed on Boleh and the standing and running rigging can then be fitted.