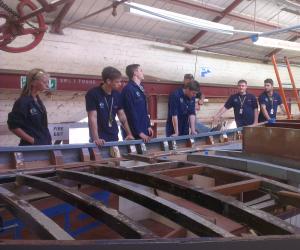 We were pleased to host a visit from a group of apprentices from BAE Systems yesterday.
The group of apprentices visited our workshop, heard all about Boleh's fascinating story and saw the work that our apprentices are currently carrying out.
This comes as a current initiative which allows both Boleh Project and BAE's apprentices to visit both sites and experience the difference in scale within the maritime industry.