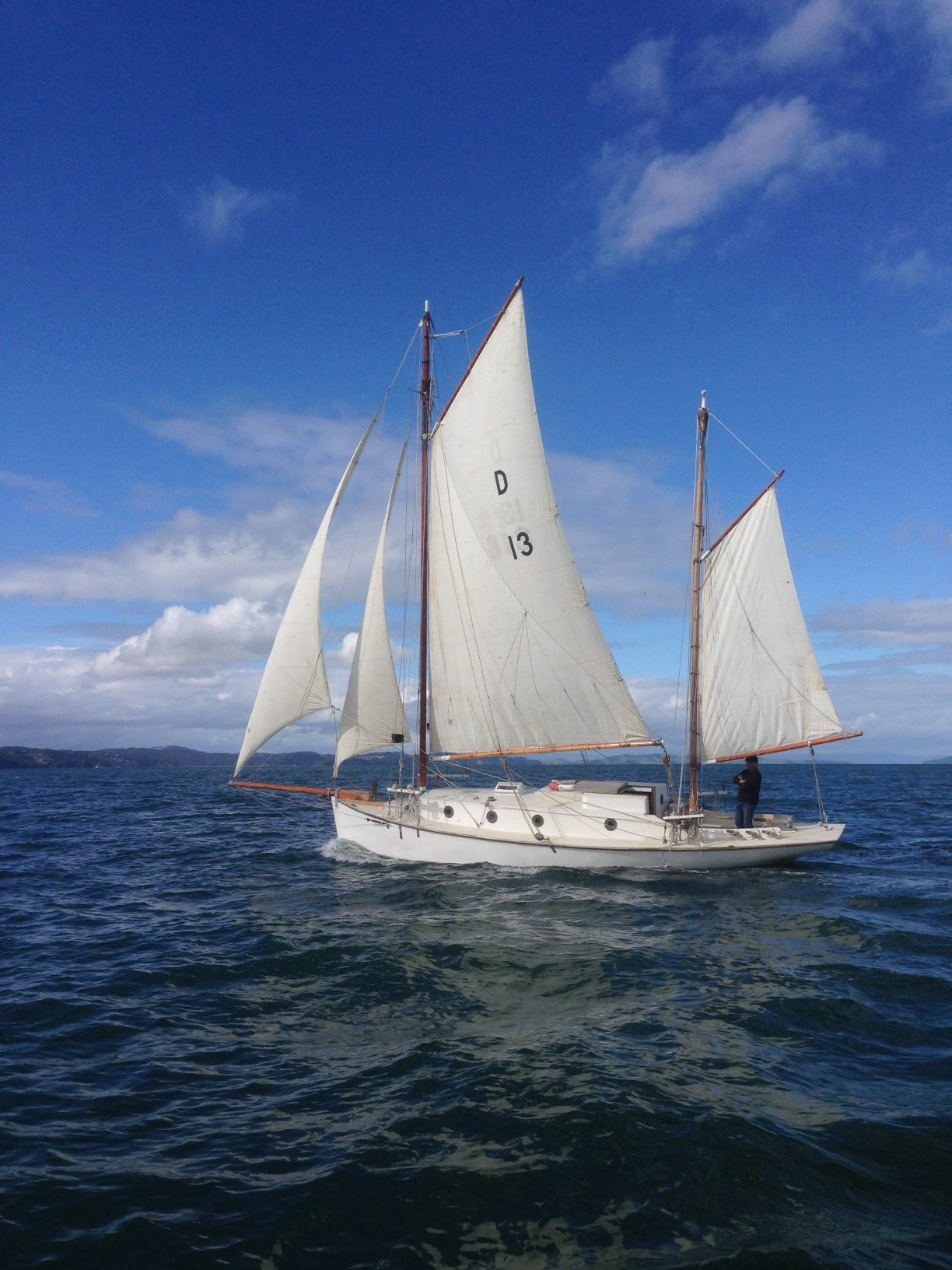 Boleh's family is truly global!  When Roger Angel rescued and restored Boleh in the 1980's Dave Sully and son Adrian were there to help.  Now Adrian, who emigrated to New Zealand in 1987, has completed his own classic yacht restoration of the 45ft gaff-rigged-ketch SEAWARD.  Built about 1890 in South Island and subsequently rebuilt in 1925 with a triple skin of Kauri timber, SEAWARD's history includes Auckland-Sydney and Sydney-Hobart races and South Pacific cruises.
When Adrian bought SEAWARD in 2013 she was in a sorry state but, as this picture of her under full sail in 2017 shows, his restoration was a complete success.  Now Adrian, who sailed again in Boleh with the Angel family in 2018, hopes his vessel will eventually follow in Boleh's wake, working with NZ charities to provide a rewarding experience for those who will benefit most.
A good story in dark times.  Throughout the crisis we hope to continue posting stories on the website and social media to keep the 'can-do' spirit alive and lighten the sadness caused by COVID-19.